Safeguarding
All statutory safeguarding information to ensure you stay up to date.


Concerned a child is at risk...
If a child is at risk of harm, abuse or neglect please report it to the Wirral Integrated Front Door (IFD) Team on:
Allegations concerning professionals...
The Local Authority Designated Officer for Allegations (LADO) is Pamela Cope, who can be contacted on:
Please make sure you have key contact numbers displayed and readily accessible at your setting. It is vital that you keep this safeguarding information up to date. 
Please visit the Wirral Safeguarding Partnership website for further information.
An up to date copy of the Safeguarding Contacts Sheet can be accessed via the resources page. 
Useful Documents and Links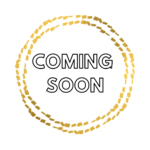 Need a safeguarding refresher? Click here to access our free safeguarding eLearning course.